A Complete Range Of Naturopathic Services
From Herbal Medicine To Lifestyle Coaching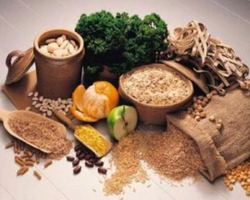 Jackson Creek Natural Health Care Centre provides a variety of naturopathic services in Peterborough, ON. We have an answer to almost every ailment, whether you are struggling with muscle pains, stomach problems, or you simply want to live a healthier lifestyle. We will recommend the appropriate treatments, from herbal medicine to acupuncture, to help you heal from the inside out.
Services Include:
Homeopathy
Diet and Nutrition
Herbal Medicine
Lifestyle Counselling

Acupuncture
Spinal Manipulation
Laboratory Services
Book A Naturopathic Service
For a gentle and natural approach to a wide range of concerns, you can trust Jackson Creek Natural Health Care Centre. We strive to provide affordable and accessible naturopathic services. We also provide educational service such as seminars, in-house internships, and other resources. Contact us to get more information or to schedule an appointment with one of the doctors at our naturopathic health centre.